Sony Xperia Z5 Premium successor could be showcased behind closed doors at MWC 2017
17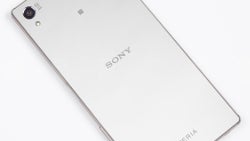 We're pretty sure many Sony fans can't wait for the company's
MWC 2017 announcements
, which are set to go live on February 27. However, the Japanese company might not bring any flagship smartphones at the trade fair.
The so-called
Sony Yoshino
that leaked recently is said to pack a Qualcomm Snapdragon 835 processor and a stunning 4k display. If Sony introduces the flagship later this month, it might not be able to put it on sale until after the Galaxy S8 hits the shelves in late April.
In order to avoid that, Sony is now rumored to have delayed the announcement of its Xperia flagship (or at least that of a Xperia Z5 Premium successor equipped with Qualcomm's Snapdragon 835 CPU) for a later date. Even so, the device will still be present at MWC 2017, but it will only be showcased behind closed doors.
Instead, Sony will unveil at least
four other Xperia mid-range Android smartphones
, which are only known by their codenames: BlancBright, Keyaki, Hinoki and Mineo.
The latest rumor concerning a Sony Xperia Z5 Premium successor certainly comes in line with the recent reports claiming the Snapdragon 835 chipset won't be commercially widely available until after the end of April. That if Sony wants this CPU inside its flagship, of course.