Sony Xperia Z4 vs Xperia Z3: Should you upgrade?
30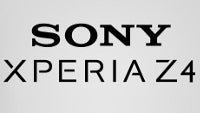 With the Xperia Z1, Sony started realizing a new internal strategy that would go on to characterize its mobile business for years to come – flagship devices would be refreshed every 6 months and not the typical, 12-month cycle that its rivals observe. Company execs defended the move as one that benefits consumers – instead of passing on the newest and hottest hardware, that way Sony could keep you up to date and offer a competitive product at any point in time. That is, if you could afford two flagship purchases per year.
But Sony's mobile business hasn't been doing very well as of late, which is why we expected that, perhaps, Sony had changed its mind. This seemed more and more likely the farther away we got from March, which is when the cycle was supposed to reset. This time around, however, the rumor mill was completely off target, as Sony quietly announced the Xperia Z4 with nothing more than press release on its Japanese site and a relatively small event in its home country. Like before, this brings up one important question that Sony fans are sure to ponder: Is the Xperia Z4 a good enough phone to warrant an upgrade?
Note: Sony has revealed that it'll be making a (supposedly) differently named, but near identical, device available to markets outside of Japan. Currently, it's rumored that it will be called the Xperia Z3+.
Same ol', same ol'?
As far as appearances go, the Xperia Z4 introduces no design revamps or anything of that sort. Instead, Sony is keeping true to the so-called 'OmniBalance' design language, with a premium aluminum frame encasing the Z4, and two sheets of protective glass taking care of the front and back (unclear if Gorilla Glass or Dragontrail, or a combination of both (Sony is known to do that)). It's fair to say that almost everything about the Xperia Z4 reminds of its predecessor, the Z3.
But not everything. For starters, the front-blasting stereo speakers now occupy the very edge of the top and bottom bezels, and the slits are narrower and wider. The camera, too, has found itself a new home, and is now far more conspicuous due to a larger lens. Perhaps most importantly, however, the Xperia Z4 has gone through a nip and tuck, and, at 0.27 inches (6.9 mm), is even slimmer than the already anorexic Z3 (0.29 inches / 7.3 mm). Thankfully, there were no (obvious) side effects to this, as the Z4 is basically identical to the Z3 in terms of width and height, and is even a bit lighter – 5.08 oz (144 g) vs 5.36 oz (152 g). The Z4 is also dust- and water-proof, and is certified IP58, meaning it can withstand being submerged in up to 5 feet of water for up to 30 minutes.
Leapfrogging: Say hello to Snapdragon 810
Due to no fault on Sony's end, and despite its short flagship release cycle, the Xperia Z4 ended up leapfrogging over the rather short-lived Snapdragon 805 chipset, landing on the newest and meanest, 64-bit, octa-core Snapdragon 810.
In comparison with the Xperia Z3's quad-core Qualcomm Snapdragon 801, the 810 is a big deal. It's built on a more advanced, 20nm node, meaning better performance at a lower power level. Furthermore, the Z4 sports an Adreno 430 GPU – a major upgrade over the Adreno 330 unit in the Z3, and one that is far more capable in terms of running super high-res content and even sophisticated games. The new chip also supports a new, faster generation of LPDDR4 memory (of which the Z4 has 3GB), which manufacturers are already making use of in 2015.
It's a sizable upgrade, all in all, especially since Sony is keeping its cool and is sticking to a standard, 1080 x 1920 resolution for its 5.2-inch IPS LCD display. Sure, some will be quick to point out that rivals such as Motorola, Samsung, and LG, have already made the transition to 1440 x 2560 pixel displays, but we don't actually mind. This, more than anything, should ensure that the Xperia Z4 is absolutely blazing fast, and stays that way for a long time to come.
Ostensibly: Same camera?
One of the current unknowns as pertains to the Xperia Z4 is the camera sensor we're talking about. Sony hasn't yet made it absolutely clear if we're looking at the same unit we had with the Xperia Z3 (IMX220), or a newer one – like the IMX240 in the Samsung Galaxy S6 and S6 edge, or even the more promising, IMX230 that is yet to be seen on a commercially available device, though it seems almost certain that there's been no change.

Seemingly identical - Xperia Z4 (left), Xperia Z3 (right)
Why? Because of the few specifics listed on Sony's Japenese site so far point to a 1/2.3" sensor with 20.7-megapixels – a config that fits the IMX220, and not the IMX230 (1/2.4") or the IMX240 (1/2.6"). If any improvements are made in terms of the Z4's imaging capabilities, it is likely that those are limited to the software stack only – better algorithms for example. Quite frankly, that alone could net the Z4 significant advantages over its predecessor, though we won't know before we get our hands on a unit.
Turning our attention to the secondary, front camera, this is an area that has seen a very clear, and quite welcome, upgrade. Indeed, gone is the 2.2-megapixel selfie snapper of the Xperia Z3, and we're now treated to a far more promising, 5.1-megapixel, wide-angled camera.
The front camera has been a traditionally vulnerable spot on Xperia flagships
, so we're happy to see this finally change (at least on paper).

On Android and the 'thinness' tax
While the Android 5.0.2 Lollipop update supposedly started seeding to user devices over a month ago, our own resident Xperia Z3 is yet to be graced with an OTA prompt that would nudge it to the latest build. With that in mind, and while this is only a temporary advantage, we have to point out that the Xperia Z4 will arrive at the scene with Lollipop in hand. Of course, by the time users actually get their mitts on the thing, remaining Z3 devices will likely have moved to the new version already. By the way, and this is unfortunate: the Xperia Z4 won't bring a major interface design overhaul, and will instead just apply the typical Lollipop design guidelines (e.g. Material Design) to Sony's dated software.
On a completely different topic, we simply can't gloss over an important detail – the Xperia Z4 lost 170 mAh of battery capacity compared to its predecessor, and offers a 2,930 mAh battery (versus 3,100 mAh). Again, this is worth pointing out, as it is the likely trade-off for that thinner profile, but we aren't too worried overall – if Sony hasn't mucked things up, the Xperia Z4 will likely join the Z3 in the battery hall of fame.
Should you upgrade?
Final thoughts? We're not quite sure what to make of the Z4 yet. The reality is that Sony's mobile division is having trouble, and we're sure that there are those among us that expected a more radical, even audacious, Z4 than what we have here. Instead, we're treated to an incremental upgrade, most notably in terms of processing chops. Like the HTC One M9, the Z4 is a very appealing device, but right now its future
feels
bleak at best. Sony needed a device to really shake things up, and the Xperia Z4 doesn't fit that particular bill very well. To counter for that, we hope Sony has another ace up its sleeve – and not necessarily a very intriguing one on the face of it – like a better distribution back-end that will finally ensure that its devices are more widely-available (US carriers, we're looking at you!).
So should you upgrade? If you ask us – not necessarily. Sure, if you found a reason enough to move from the Xperia Z1 to the Xperia Z2, or from the Z2 to Z3, then you're likely already considering switching to the Z4. Unsurprisingly, users of older Sony flagships stand to gain the most from an upgrade, but we have to call it like we see it: Even if you're still rocking an Xperia Z2, it's unlikely that the Z4 will rock your world, unless you're a selfie maniac.
Why not today? What are you cooking, Sony?