Sony Xperia Z2 has Sony's "best ever smartphone display", here's the technology behind it
99+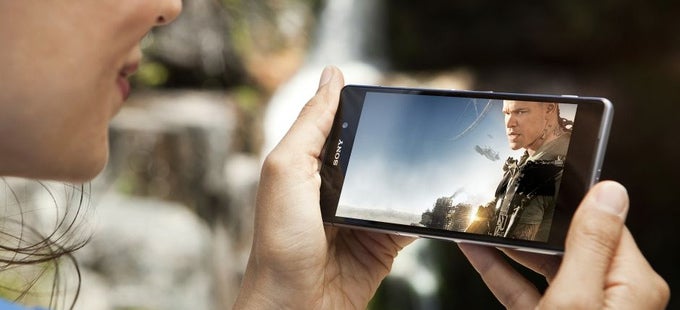 This year's Mobile World Congress in Barcelona saw the announcement of Sony's best smartphone to date, namely the
Sony Xperia Z2
. It is the successor to last year's
Xperia Z1
, and as such, the new flagship handset brings a number of improvements both in terms of hardware specifications and software features. Today, however, we'll focus our attention on just one of them in particular – the display. Why? well, because the Xperia Z2 sports what Sony calls its
"best ever smartphone display"
, and from the looks of it, this statement is anything but an exaggeration.

For the Xperia Z2, Sony has picked a 5.2-inch display – 0.2 inches larger than what we had on the Xperia Z1. With its resolution of 1080 by 1920 pixels, the new flagship produces a pixel density of 424 pixels per inch for impressively crisp and detailed graphics. This, however, is nothing out of the ordinary for a modern-day Android high-end. Instead, what's truly worth noting is that the Sony Xperia Z2 comes with an IPS LCD display, unlike the Xperia Z1, which relied on a different kind of screen panel. This is one of the reasons why the Sony Xperia Z2's screen is more pleasant to look at. In fact,
we had the chance to compare the Z2's display alongside that of the Z1
– the former really stood out next to its predecessor with its wider viewing angles and more vibrant colors.
Speaking of colors, Sony's Triluminos tech is present on the Xperia Z2. Behind the fancy name stands a software algorithm made to improve the display's color reproduction by broadening its color gamut and optimizing color gradation. The technology works in tandem with Sony's X-Reality engine, the task of which is to boost the sharpness and contrast of the image being displayed after analyzing it. Noise is being reduced as well. Furthermore, with Triluminos and X-Reality active, the software adjusts itself on the fly and sets its mode to "natural" when human skin tones are displayed, or to "vivid" when there are colors on the screen worthy of being highlighted.
Still, we've already had the chance to experience these two imaging techniques on the Xperia Z1. Sony's Live Colour LED, on the other hand, is a feature that's now making a debut on a Sony handset. Live Colour LED uses red and green phosphor along with blue LEDs and custom color filters – these together emit brighter and more uniform light. As a result, the display on the Sony Xperia Z2 should be capable of producing richer, yet not overly saturated colors.
So that, ladies and gents, is the technology behind the screen on the Sony Xperia Z2 – undoubtedly, the best screen to ever grace the front of an Xperia smartphone. And the boost in display quality is very welcome indeed since the last couple of Sony flagships lagged behind in that department compared to what the competition had to offer. Now, with a no-compromise screen on an already powerful and good-looking flagship device, Sony surely has the potential to challenge its most fearsome competitors on the smartphone market. How big of an impact the Z2's launch will cause, however, is something that only time will show.