Sony Xperia Z2 and Z2 Tablet will not have built-in screen protectors
22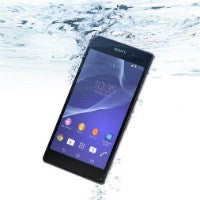 One of the more divisive features of the
Sony Xperia Z1
was that Sony had a built-in
screen protector
on the device. Sony called it "anti-shatter film", and the idea was that it would keep broken glass shards from leaving the glass. Unfortunately, unlike the glass underneath, the anti-shatter film was not scratch resistant; and, it had the extra downside of removing the feel of glass and replaced it with the feel of plastic.
But, there is good news for those of you who are interested in purchasing the newly announced
Sony Xperia Z2
or the
Xperia Z2 Tablet
: Sony has confirmed that neither device would use the anti-shatter film. Instead, you'll get the feel of the real materials of the device, and it should help quite a bit with the visual quality of the display. Over time, the anti-shatter film would often gather scratches and smudges, but the glass will be tougher, and easier to clean.
Of course, the anti-shatter film could be removed from the Z1, but that wasn't really the best solution to the problem. We're certainly glad to see that Sony has listened to users and changed this.