Sony cuts Xperia Weather app funding, will no longer receive new features
2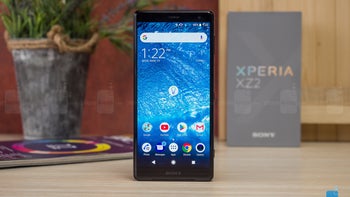 After Sony announced plans to streamline its product portfolio in a bid to
reach profitability by 2020
, the Japanese brand also said it would begin introducing various cost-cutting measures. Now, just a short time later, the effects of this decision are appearing to show.

In a statement released via Google+, the development team behind the Xperia Weather app has confirmed that the application will not be receiving any new features going forward. According to the team, a "business decision" made by Sony's management has led to investments in the app being cut significantly, with just one more beta version currently in the works. After this, development efforts will be limited to the app's maintenance, focusing mainly on bug fixes. Also, the team does note that it won't be able to respond to bugs at the same speed as usual going forward.
In addition to all of this, an apparent "big change" that had been previously teased by the team has now been scrapped altogether in light of the funding cut. Instead, the only major update to the app going forward should be support for Android Q next year. Nevertheless, this depends largely on how long
Sony
wishes to extend the maintenance period.

Ultimately, the cut in funding suggests Sony will eventually scrap the app from Xperia devices altogether. For the time being, though, this is not the case and users can still expect certain bug fix updates. At this moment in time, it's unclear if Sony has diverted the funding to other Xperia apps, or if the decision is simply to save money. In either case, though, it should help put Sony Mobile on a path to profitability.