Sony Xperia S 12MP camera samples
20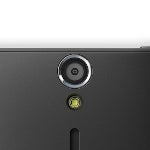 The
Sony Xperia S
is a spectacular device any way you look at it, and that
12MP camera
with an Exmor R sensor that it carries there on its back is just one more reason why you should consider this model when you are on the hunt for a new phone later this year.
Of course, we couldn't resist the temptation to take the device and snap a few pictures, just to get a sneak peek at what we should expect from this handset in terms of camera capabilities. Although this might change a bit until the phone ships, we should still say that the Xperia S demonstrated some pretty decent photo-taking capabilities. You'll find the samples below, as well as the same images taken with the Panasonic Lumix FZ40, for reference purposes.
Camera samples taken with the Sony Xperia S
Reference samples taken with the Panasonic Lumix FZ40
So, what do you think of these samples? Do you like the pictures that the Sony Xperia S's 12MP camera makes? Tell us with your comments!