Sony Xperia Ear: ears-on with Sony's Bluetooth headset and personal assistant
3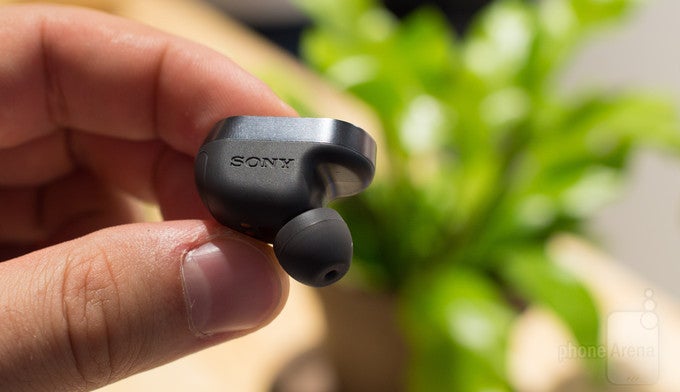 The Sony Xperia Ear wants to be more than just a Bluetooth headset. Its maker is promoting it as a personal assistant capable of
"authentic voice interaction",
informing you of new notifications, upcoming events, changes in weather, and more by pulling data straight from your smartphone. Needless to say, Sony's promises got us intrigued, so at IFA 2016, we went and gave the gizmo a try.
Alas, we couldn't get a taste of the aforementioned interaction, as the unit we put on wasn't quite set up for the complete experience. We did get to hear the assistant's soothing female voice, however, as she was running in demo mode. One thing we did get to try was the head gesture recognition feature – the Sony Xperia Ear can detect a nod and interpret it as a "yes" command, and a shake of the head would mean "no" to it. There's also a single button on the side for triggering the Assistant functions of the Ear.
That sensor on the headset's inner side isn't a heart-rate monitor, mind you. It is there to detect when the unit is on. The Sony Xperia Ear isn't meant to be a fitness assistant, unlike other Bluetooth headsets we've reviewed recently. In terms of comfort, we're pleased to confirm that the device feels great on the ear, and a variety of eartips will be provided in the set to guarantee a perfect fit.
As far as battery life goes, the Sony Xperia Ear should be able to provide a couple of hours of active use. The carrying case doubles as a charging cradle and packs its own internal battery for recharging on the go.
To wrap things up, the Sony Xperia Ear is a peculiar device, and one that could be a valuable companion to those who still use one. It is coming later this year at a price of about 200 dollars/euro.