Sony Pictures leak allegedly reveals the Xperia Z4 (or an early design of it)
50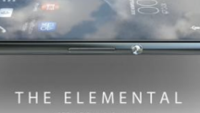 Early designs of Sony's upcoming
Xperia Z4
smartphone may have been revealed in a leaked product placement pitch. Allegedly sent by Sony Pictures Entertainment's Executive VP of Consumer Marketing (George Leon) to the company' CEO (Michael Lynton), the pitch mentions the possibility of Sony placing "the new Z4 phones" in Spectre - the new Bond movie that's set to debut next year.
In an email from Leon to Lynton, it's said that "these phones" are planned for May / November next year. That's surprising, because we were expecting the Z4 to be introduced in January at CES. In any case, since multiple handsets are mentioned, it's likely that two of them are the rumored
Xperia Z4 Compact and Xperia Z4 Ultra
- which should be unveiled alongside the regular Z4.
The email contains "visuals" of the Z4 handsets, but only one of them shows a proper render - the first one embedded below - revealing a slim device that could certainly be the follow up to the Xperia Z3. Most likely, this design is not final, though we can't be sure of anything yet.
Initial rumors had it that the Xperia Z4 would sport a 5.4-inch display. However, the handset might end up having a 5.2-inch screen, just like the Z3. Well, we'll bring more on this as soon as new details arrive.
source:
Gizmodo