Sony Odin specs might have been revealed already
28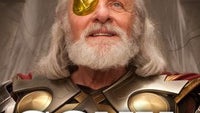 Here is a wild rumor to start your day with: we believe we know what the hardware specs of the Sony Odin might be. You know, that Sony Odin (just a code name, by the way), which is rumored to be the company's
flagship Android smartphone for 2013
. The details were posted online on a forum thread dedicated to Xperia-related rumors. However, before you dismiss this bit of news and call it bogus, allow us to note that the forum member who revealed the specs made a post referring to the Odin code name back in June. Do we have your attention already?
So according to him or her, the
Sony Odin will have a 5-inch display with 1080p resolution
. May sound too good to be true, but not entirely impossible since Japan Display – a joint venture between Sony, Toshiba, and Hitachi, will reportedly start the full-scale manufacturing of such panels this month. Supposedly, the device will have 2GB of RAM and will be powered by the APQ8064 – the same quad-core Snapdragon S4 SoC found inside the
LG Optimus G
. It is also mentioned that the smartphone will not be neither water-resistant, nor dust-proof. Interestingly, the source of the rumor claims that a
6-inch Sony device is also being planned
. Supposedly, its hardware specifications will be identical to that of the Odin.
Of course, what you just read is unconfirmed information that was posted months ago... on a forum thread. Even if it was correct back then, Sony might have changed its plans along the way, so we can't be sure whether any of the aforementioned specs are correct. Unfortunately, it will likely be long until we know those with certainty, because the Sony Odin isn't likely to be announced earlier than Q1 of 2013.
Thanks for sending this in!