Sony LT30p specs revealed, photo sample spotted online
4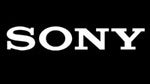 When mobile phones are concerned, a user agent profile is a piece of code that contains technical information about a given handset and the software that it runs. This info is often requested by apps or web sites to ensure that they function as expected or are rendered properly. Quite often, however, the code can give us hints as to what specs an upcoming device has to brag with.
Today, we checked out the user agent profile for the Sony LT30p and two of its variants, namely the LT30a and LT30at. If you have been following the news closely, you probably know that
the existence of the Sony LT30p was also confirmed by a recent benchmark result
. And if the information that we found in these files is correct, that means we are dealing with an Android 4.0 smartphone, equipped with a Snapdragon S4 processor and a 720p display. This is pretty much all that we know about this mysterious smartphone so far. We know it is not much, but it is better than nothing.
In the meantime, there is a photo on Picasa that has been taken with the Sony LT30p, if the EXIF data is to be trusted. The photo appears to have been taken on June 3 in Malmö, Finland.
So there you have it, folks! The pieces are slowly starting to come together, and we hope that we will soon know what Android smartphone hides behind the LT30p model name. We will update you on the matter as soon as we learn more.
Thanks for sending this in!