Sony Ericsson to launch XPERIA X3 in January?
5

We could be looking at the birth of paternal twins in the cellular world. MobileCrunch received a tip that the long admired, much praised Rachael handset, also known as the XPERIA X3, will be launched in January 2010. That also is the time period when the joint venture is expected to roll out its last Windows Mobile device, the XPERIA X2. Will one cannibalize sales of the other? Is this even permissible according to the "Launching your smartphones for Dummies" book? The good thing for Sony Ericsson is that the XPERIA X2 and XPERIA X3 really don't clash. The latter unit is a Windows phone as we just noted, and the former model is powered by Google's open source Android OS. Also, both models were developed together, so why not let them ring the cash registers at the same time?
Earlier today we
reported
that the XPERIA X2 could have a price tag of $880 USD (590-600 EUR). It is expected that the launch in January will cover the European and Asia areas. There is no clue on where Rachael will be released first. For those in the U.S. hoping to get a shot at some subsisdized carrier pricing on either unit, we need to sadly remind you that the XPERIA X1 never did find a U.S. carrier to call home and early
reports
say to expect the same lack of U.S. love with the XPERIA X3. Unrequited love is a sad thing.
Sony Ericsson XPERIA X2 Specifications
|
Preview
Sony Ericsson XPERIA X3 Preliminary Specifications
source:
MobileCrunch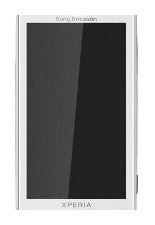 Sony Ericsson's Rachael XPERIA X3