Sony Ericsson handsets expected to see the PlayStation Network?
This article contains unofficial information.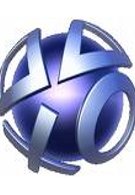 In a move that could've been spurred on by Microsoft's recent activity surrounding the integration of XBOX Live services on future mobile phones, Sony Ericsson is making a similar move with the PlayStation Network. During MWC, Sony's CEO and Chairman, Sir Howard Stringer, let out a little bit of information about Sony expanding the availability of the PlayStation Network onto Sony Ericsson mobile phones. Sir Howard Stringer said, "PSN is no secret weapon. Leveraging PSN we are building a new network service that will connect many more network enabled product including Sony Bravias, Viaos and Blu-ray players. To satisfy the demand for more open systems and to broaden the array of network devices connected to our network services we are committed to extending that service to Sony Ericsson mobile phones." Already merging the console and mobile phone together, there are a few handsets already that utilize the PS3 Remote Play service that allows owners to play media content stored on a PS3 onto their phones. Most likely to be in the early stages already, it'll have to be quite immersive if it stands a chance to compete with Microsoft; whose XBOX Live platform reigns supreme in the console world.
via
TFTS