Sony Ericsson files legal action against a fan site, forces it into closure
18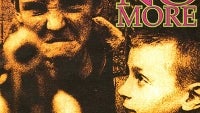 How's that for a company treating its fan community –
Sony Ericsson is suing a fansite
dedicated to its Xperia lineup for using the trademarked name
"Xperia"
for their domain. The Swedish Japanese JV flexed its legal muscle against its own fans over at Xperiablog.net to request the site to transfer the domain name it uses as well as another domain, XperiaX10.net, to SE. With the healthy fear of crazy legal charges, the website has announced that it can't afford to fight this and will shut down.
"We do not have the resources to fight Sony Ericsson on this and therefore this is the last you will hear from us. Sony Ericsson has made great strides in its Xperia portfolio, especially in listening to the community. This makes it all the more confusing as to why Sony Ericsson would want to shut us down. We genuinely believe that 2012 could be a bumper year for the company, we just wish we could have been there along for the ride."
The website actual does mention that it's not affiliated with those trademarked names, even though it uses
"Xperia"
for its title. Of course, the site still has the option to move to another domain, but given such an aggressive statement from the company it willfully covers, the owner seems to have given up.
While
Sony Ericsson definitely has the trademark
and the right to defend it, the decision to force a fan site into closing still strikes us as extremely shortsighted whatever the reason could be.
In the same fashion, Nokia could sue websites like Symbianblog, Google could sue other domains like AndroidAuthority and so on. Again, this crosses a very thin line risking to get a lot of company's fans angry and we'd understand their feelings.