Sony Ericsson crowd-sourcing ICS preview ROMs
9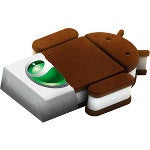 This is one of the coolest stories we've come across in a while. Sony Ericsson is really taking the update to Android 4.0 seriously by releasing alpha builds for certain phones and even asking for community help in the process.
Sony Ericsson has released alpha builds of Android 4.0 for the Xperia Ray, Xperia Arc S, and Xperia Neo V handsets. This is well ahead of the
scheduled release of the updates
, but SE has a really cool plan here. While these ROMs are not intended for casual users or daily use, SE is pushing for users to use the xda forums to talk about the builds and help SE to build the ROMs better, and more quickly. This is a great gesture of openness that we're hoping catches on with with more Android manufacturers.
The ROMs are not fully functional - modem, WiFi and Bluetooth are all disabled. But, if you want to be part of the building process, you can jump in. You'll also be able to see how Sony Ericsson is going to skin ICS.
source:
Sony Ericsson
via
The Verge