Sony Ericsson Windows Phone 7 handset is pictured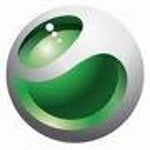 Now that Sony Ericsson has at last captured the attention of a major U.S. carrier or two with the Xperia PLAY, it is time for the joint venture to turn its attention toward broadening its product line. A recently leaked photo appears to show a Sony Ericsson branded Windows Phone 7 device with a slide out landscape QWERTY keyboard.
We can't rule out a little photoshop magic here because usually when a landscape QWERTY is deployed, the image on the screen changes orientation to match the QWERTY. But let's go out on a limb for a moment and say that the picture is real. Anyone in the market for a Sony Ericsson Windows Phone 7 handset?
source:
esatoforum
via
DailyMobile