Sony D6503 'Sirius' shown to have 15.5 MP manual camera mode, 1080p recording at 60fps
15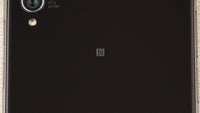 The upcoming
Sony D6503 "Sirius"
is more or less clear in terms of the specs upgrade it will receive in comparison to the
Z1
- we are eventually getting a larger, 5.2″ display with thankfully an IPS panel, 3 GB of RAM instead of 2 GB in the Z1, and the latest Android 4.4.2 KitKat with a new Xperia Timescape interface, as well as a larger battery.
We also saw that the
20 MP camera will be capable of 4K video recording
, in line with Sony's recent trend to do everything centered around the next video resolution craze. Now more screenshots have appeared from an engineering unit of the device, and they show some new camera modes are in place, too.
First off, the 1080p video recording will have the option to be captured with 60 frames per second, in addition to the usual 30fps mode. Moreover, there will be a new camera resolution setting. With the Z1, you can only go from 20 MP in 4:3 aspect ratio, to 8 MP in the same ratio, with widescreen 16:9 format also done in 8 MP. Well, with Sony D6503 "Sirius" you will have the option of a more "resolute" 16:9 aspect, shot with 15.5 MP, yet what we are waiting for the most is that Sony equips its flagship with a better screen than the ones it put on last year's top Xperia dogs.