Sonic 4 Episode II isn't limited to Tegra 3 devices anymore, all Android devices can check it out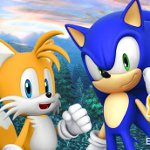 When
Sonic 4 Episode II
came dashing onto the scene for Android, the game was actually
available to download on NVIDIA Tegra 3 devices only
– meaning, if your device didn't pack NVIDIA's quad-core CPU, you were barred from checking it out. Adding more insult, Sonic 4 Episode II doesn't seem to be the most graphically intensive game out there, as it blends in your traditional 2D visuals with some 3D stuff.
However, there's great news today for all of those who were shunned away when the first came to fruition on the platform. Specifically, Sonic 4 Episode II is
now available to download on all Android devices
– so you don't need to have a Tegra 3 device anymore to experience it. Sega announced the great news today that the game is now playable on all Android devices, which can be purchased through Google Play.
For a mobile game, the
$6.99
cost attached to Sonic 4 Episode II might still be perceived to be a premium by most gamers, but nevertheless, it's a quality game made by a reputable veteran in the gaming sphere. And on top of that, it brings along all of the classic gameplay of all the Sonic games during the 16-bit heyday. So why not give it a shot and relive the classic style of Sonic games from long ago?
source:
Google Play
via
Android Central