Something is rotten in the state of Denmark: the price of the Apple iPad 2
18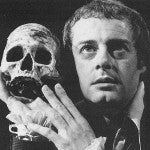 It's not everyday that we get to quote Shakespeare, but the launch today of the Apple iPad 2 in 25 more countries has given us this rare opportunity. According to Reuters, the U.S. is where you can buy the sequel to the hugely successful Apple tablet for the least amount of money. The most expensive location to buy the iPad 2 is in Denmark.
For example, in the States, a 16GB model limited to Wi-Fi connectivity-the most basic model of the iPad 2 available-costs $499. In Denmark, the same exact iPad 2 is priced at the equivalent of $702 USD. This does not include areas where the tablet is not officially on sale and where black market prices for the device have soared. For example, in Hong Kong where the Apple iPad 2 is not scheduled for launch until next month, the device is being sold as high as the equivalent of $1,900 USD. These prices do not include any taxes.
Over in Europe, the price for the basic iPad 2 set-up is approximately equal to $678 USD while in the U.K. the price tag reads the equivalent of $642 USD.
Some of the differences in pricing from location to location has to do with the value of the U.S. Dollar. Since January, the currency has been in a major decline against most of the major trading partners of the country. A lower dollar allows Apple to drop prices overseas and still produce higher profits when foreign currency is converted to dollars. On the other hand, any contracts written in dollars for parts bought from foreign suppliers will cost the Cupertino based company more because of the sliding buck.
source:
Reuters