Solavei now offers nano SIM cards for iPhone 5 users
1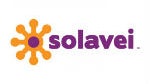 Solavei is an interesting idea for a wireless carrier. Solavei is a mobile virtual network operator (MVNO) running on the T-Mobile network, and it has a lot of social and direct marketing built in to make it something different. It can be a bit confusing with the rewards system for bringing in new customers, but it's an interesting take on direct marketing for a mobile carrier; and, at its base it is a $50 unlimited plan, which is pretty solid. Now, the company is finally supporting the iPhone 5 with nano SIM cards.
The company is mostly built on Android devices, but has always tried to support the iPhone. The trouble was that until now, users had to cut down the existing Solavei SIM or microSIM cards to work in the iPhone 5, which can be a trick process. Now, the company officially offers nano SIM cards for iPhone 5 users.
Of course, iPhone users still need to be careful, because T-Mobile is still rolling out the 1900MHx spectrum, so the iPhone still doesn't get 3G speeds on the entire T-Mobile network. It works well in many major metropolitan areas, but still not all.