Softbank tells banks that if they finance Dish, they won't get the business for the Alibaba IPO
13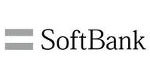 If you've been following what has been happening with Sprint, you know that the nation's third largest carrier is on the receiving end of two offers.
Japan's Softbank is offering $20.1 billion for 70% of the company
while
Dish Network is seeking to buy the entire company for $25.5 billion
. But the lifeblood of any deal of this size is financing. Without financing, a bid isn't even worth the paper it is written on. In order to prevent Dish Network from stealing the company out from under them, Softbank is asking banks
not to provide
Dish with financing.
According to sources familiar with the situation, Softbank is telling major banks that if they get involved in financing Dish's bid for Sprint, Softbank will not give them any business in the
upcoming IPO
of Alibaba Group Holding Ltd. But this might turn out to be an empty threat. Even though Softbank owns 33% of Alibaba, the company said that Softbank does not make decisions for the management of Alibaba. The latter has yet to hire an underwriter and no timetable for an offering has been made. Alibaba's IPO is one of the most anticipated on Wall Street and could generate fees for investment banks similar to the $176 million generated by Facebook's IPO
This is quickly turning into a battle of personalities between Softbank's founder Masayoshi Son and Dish's Charlie Ergen. Son focuses on Dish's lack of experience as a wireless carrier. "
Charlie has no expertise in the mobile industry,"
Son says. But Ergen wants this so bad that he can taste it. The FCC has practically laid down the red carpet, trying to get Dish Network to become a major carrier.
Back in December, the agency approved Dish's request to take the spectrum that it uses for satellite and approve its use for wireless communications
.
Softbank has criticized Dish for not having
financing already in place
for its bid. Dish has said that it will need to finance $9 billion for its offer to purchase all of Sprint. And Softbank's threat can't make it easy for Ergen to find the money he needs. According to a source, one major bank has already changed its mind and has decided not to help finance Dish Network's bid.
Sprint stockholders
will vote on Softbank's bid on June 12th
. Softbank is offering cash and stock valued at $6.22 a share for 70% of Sprint while Dish Network's offer is a combination of cash and stock valued at $7 for all of Sprint. But considering that Softbank plans to inject $8 billion of capital into Sprint while Dish is not planning on putting in any money, Softbank's Son values his deal at $7.65 vs. $6.31 for Dish's offer.
source:
Reuters