Dish CEO Ergen responds to Softbank's attack; Sprint stockholder vote set for June 12th
20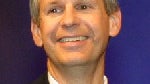 Things have taken a turn toward the ugly with the battle for Sprint. The nation's third largest carrier has received a
$20.1 billion offer from Japan's Softbank for 70% of the company
, and
a bid for the entire company from Dish Network in a deal valued at $25.5 billion
. With two competing deals, you can expect some clashing, which started yesterday when SoftBank chief executive Masayoshi Son said that the offer by Dish will leave Sprint debt-ridden and stymie the carrier's attempted turnaround.
Son also stated that Softbank's offer for 70% of Sprint will result in less leverage and that its time schedule is one year ahead of the deal from Dish. The Softbank executive also said that the Dish transaction is
not financed
yet. Dish is offering Sprint stockholders $4.76 in cash and $2.24 in Dish stock for a total price of $7. The Softbank deal is a cash and stock package currently valued at $6.22. But Son pointed out on Wednesday, that his company will bring $8 billion of capital into Sprint as opposed to no capital from Dish. After regulatory delays, breakup fees and transaction costs, Son values his deal 21% higher at $7.65 a share compared to $6.31 for the Dish offer.
Dish Network CEO Charles Ergen went on full attack mode on Thursday, saying that his deal provides a higher value than Softbank's offer, and that Sprint will need employees that
speak English
in order to operate. But Softbank did get approval from the SEC for its Form S-4 Registration, which does put it one step closer to completing its transaction. Sprint stockholders will vote on the Softbank offer at a stockholders' meeting which will be held on June 12th.
"We're offering a higher price, that's just math. We are an American company and the modernization of Sprint's network will have to be done from the U.S...You have to climb the towers here and you'll have to have U.S. employees who speak English. Operations command control will be in America. That's good for jobs. It doesn't mean that the other guys are bad. It's just that we have an advantage."-Charkes Ergen, CEO, Dish Network
source:
BusinessWire
,
Reuters