SoftBank looking at acquisition targets in Europe
2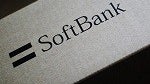 SoftBank CEO, and majority owner of Sprint, Masayoshi Son, is expected to get a big boost in his financial portfolio when Alibaba, a Chinese online retailer, goes public with an IPO soon.
SoftBank owns 37% of Alibaba, and it is thought that when the company goes public, its market cap could be worth up to $250 billion. That is a lot of money to have burning a hole in your pocket, and it is said that is what Son would use to fund an acquisition of T-Mobile USA.
However, there has been
no indication that US regulators are interested in seeing that happen
, so where do you go when you got money to spend? Europe is nice this time of year. An unnamed executive heard that SoftBank might be interested in trying to score a deal to take on Vodafone, but bankers are not buying it.
If Son was getting a headache over break-up fees with a T-Mobile USA venture then a Vodafone acquisition would give him ulcers as bankers say such a deal would be worth at least $160 billion. That is a lot more money than SoftBank could get in its stake of Alibaba, perhaps $90 billion at best not accounting for existing debt considerations.
However, Deutsche Telekom might be more palatable to the wallet, $45-50 billion, and of course the company holds a majority stake in T-Mobile USA. However, some believe that US regulators would probably block that back-door deal too, and it is even more likely that the German government would not allow foreign ownership of its principal telecom, not to mention give up its 32% ownership of the company.
Where else might Masayoshi Son and SoftBank look? Well, the smaller carriers in Europe would be worth looking at, particularly in some eastern European markets where mobile phone penetration is closer to 100% rather than 130+% in markets like the UK, Germany and Italy.
Of course, no one from Vodafone, Deutsche Telekom, or SoftBank had any comment to any of these rumors.
sources:
Forbes
via
Light Reading