Social exercise platform, Fitocracy released for Android
2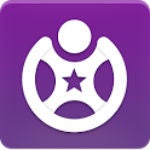 This is one story that is relatively close to our hearts. You see, we love pizza and Cherry Garcia ice cream, but we also have wives, girlfriends, and family members who don't want to see us die of heart attacks. So, exercise is one of those necessary evils, as it were. Fitocracy was a platform that caught our eye a couple years ago when it launched, but it wasn't something we could really use, because there was no Android app (a necessity for geek exercise). Well, now there is an app for Android to help you with your quest on the social exercise platform.
The idea is pretty simple: combine exercise with motivation from your social network, and gamification in the form of quests, experience points, levels, and badges. So, not only can you track your exercises, but keeping on your routine, and getting fitter will earn you achievements. You get points for working out, and there are optional quests each day to earn you even more points. Not a bad deal.
Of course, as with any social platform, you'll get the most value from it if you can convince other friends to join the service, but that should be easier now that the app is available for both iOS and Android.