So, which Android M feature is your favorite?
38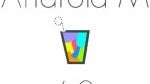 Tell you what, at the Android M keynote, new features and functionality went flying left and right! M has to be one of the best updates in Android history, adding a significant layer of polish to what became a very cohesive and complete operating system with Android 5.0 Lollipop. This year, Google focused on matching the Material Design look with an equally impressive feel, making Android better and more compelling for users all over the world!
A smarter Play Store will turn app searching into a leisury activity. App Deep Linking will let apps actually talk to each other, rather than exist in vacuum. Native fingerprint recognition and Android Pay shall make for secure and effortles logins and payments. Google Now On Tap will help you organize your life. App Permission Control will put critical app-related decisions in your hands. The new Photos app is awesome! Those are the big things, and knowing Google, there will be lots more smaller functionality to enjoy once Android M hits our favorite devices!
So, which one of these is your favorite? Vote away and discuss in the comments below!