Snapchat threatens to lock user accounts if they use 3rd party apps
7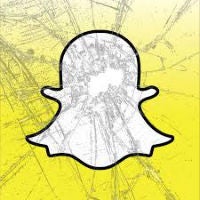 Snapchat has had a few different troubles when it comes to security, but the most recent issues have been directly attributed to
3rd party applications
. In an effort to protect its users, Snapchat has started to send out warning messages to anyone who uses 3rd party apps, and has even threatened to lock user accounts if they continue using unofficial apps.
Many users have reported getting the following message from Snapchat:
We've noticed that you're using a third-party application to access Snapchat, putting yourself (and possibly your friends) at risk. Please change your password and stop using third-party applications when you access Snapchat.
After the warning, Snapchat links users to a support page dedicated to the topic, which essentially repeats the same statement, but does add in a serious consequence for ignoring the warning. Snapchat says that it may permanently lock user accounts if they don't stop using 3rd party apps.
Of course, this isn't a death sentence for 3rd party Snapchat apps. Last month, Snapchat did say that it is working on official APIs, which will allow those apps to make a comeback. We'd hope that those APIs are on the way soon though, because otherwise, there may be some upset developers and users when Snapchat starts to crack down.