Snapchat thinks it's worth more than $4B because it hasn't monetized yet
17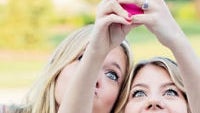 Yesterday, we heard that not only has Snapchat rejected an offer of
$3 billion in cash
from Facebook, but the company also reportedly has an offer on the table for around $4 billion, and yet CEO Evan Spiegel still has no plans to sell the company for at least a year. It turns out that the reasoning for the patience is quite simple though: Snapchat hasn't even begun to monetize yet.
Instagram was purchased by Facebook for $1 billion because of its user base, despite the fact that it consistently lost money. Snapchat doesn't want to follow that path, and it believes that it has the perfect model to allow for monetization. According to an investor (not Snapchat itself), the key is apparently the fact that users have to press and hold on the screen to view a Snapchat message. Because of this action, you can almost guarantee the user's eyes are on the screen, making that the perfect time to slip in an ad.
This is a much more powerful draw than in-stream ads that you'd find on Facebook or Twitter, where there is no guarantee that users will see the ad, let alone stop and look at it. CEO Spiegel has said he is open to the idea of serving ads, but that isn't the plan just yet, and there's no guarantee the app will serve ads in the fashion described above. We think an implementation like that would certainly be great for ad engagement, but it would also lead to more of a backlash from users because the ads would be so forced. Users like to have more of an option when it comes to ads, as we all know with the prevalence of ad-blockers.
Recommended Stories