Snapchat forecast to pull $3bn a year by 2019, to surpass Twitter, AOL and Yahoo
1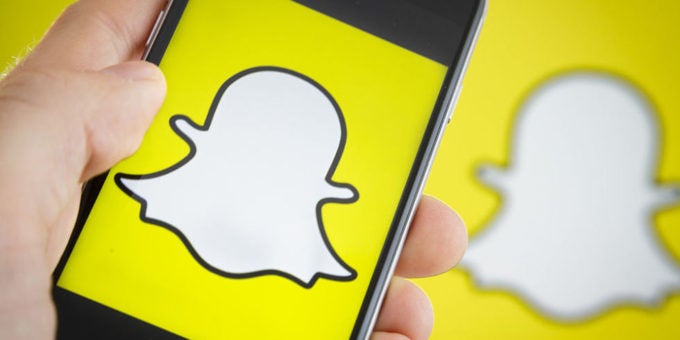 Snap, the parent company behind the disappearing photo app, launched on the stock market earlier this month, making Snapchat's co-founder, Evan Spiegel, the world's youngest billionaire. The IPO saw the company's
shares soar up to $26 in two days
, marking a $9 increase, and raised an eye-watering $3.4bn. Good job Mr Spiegel, right? However, a recent report from Emarketer forecasts that Snapchat could become more popular with advertisers than Twitter, Yahoo and AOL, with estimates of pulling in $3bn a year by the end of 2019. Тhe agency reported last year that Yahoo had dropped from its record $3.32 ad revenue in 2015, and will average at about $3bn until the end of 2018, at least. Twitter has also been battling year on year ad revenue declines, and is set to take in around $1.15bn this year, down from $1.21 in 2016.
Snapchat's dominance amongst teenagers and early twenty-somethings, in comparison to Facebook and YouTube, is central for the agency's calculations. Snapchat is expected to present a challenge to Facebook and Google's rule of mobile advertising, with both giants together accounting for 58% of the global market. Advertisers around the world have been uncomfortable with such a large chunk of the business being dedicated for only two companies, and Snapchat's ascent might cause a welcomed shift in the capital flow.
However, there is still much speculation as to whether Snapchat can rival Instagram's 600 million users and sustain its position on the stock exchange. Instagram's Stories feature launch was followed by a dwindled Snapchat growth rate in the double-digits, which the latter sought to dispel, quoting technical issues in the roll out of new products. With a cool 158 million user count, the yellow icon app is still an "early-stage company with significant opportunity", and has a lot of room to catch up with competitors.
There are also lots of contradicting opinions about its strategy and course. Snapchat is believed to be the first US company to go public and retain full control over how the business is managed. This means that share control was left largely with the founders and the people who created the business. This form of governance may be troublesome for investors, who have low accountability, as to where and how their funds are invested, leading some experts to advise against trusting the company with their money. Nonetheless, the model is actually favored by Facebook and other major companies, for it allows for swift decisions and risks to be taken, without the need of unanimous support from shareholders.
Snap seems to be clutching fervently its golden duck and in good position to make huge advancements in the mobile advertising arena in the years to come. It will be interesting to see what the company will come up with to balance its position among investors and satisfy its rowdy pool of under-twenty snapchatters with exciting new products.