Smartphones in the military-ask and tell
22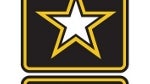 A 6 week trial of smartphone use in the U.S. Army is nearing the end and according to program director Michael McCarthy, younger soldiers familiar with such devices are
finding them easy to use in the field
. 300 handsets were used in the test which included the Apple iPhone, Android and Windows Phone 7 models. There were a few OS bugs and the Apple iPhone running over AT&T's network could not get a signal in testing areas of the New Mexico and Texas desert. One Samsung Android model running on Sprint didn't work and had to be exchanged for another model from Samsung
The soldiers can use the smartphones to send texts of GPS coordinates, file reports directly from the handset, or use the camera to take pictures of surroundings. With no special software used, these models could not be made secure enough for overseas operations although the Army is considering using the phones in connection with other radios to help encrypt transmissions. In sensitive areas, the Army is planning on using "cell towers in a suitcase", similar to femtocells, to ensure signal strength in certain areas.
Army program director Ed Mazzanti says that they will be selecting
two mobile operating systems
to deploy later this year. This way they can minimize the need for software development while still offering variety. Mazzanti says that so far the Apple iPhone and Android have been "
well received
".
source:
CNN
via
Engadget