Smartphones are "the new PC," says Infinity Blade developer
8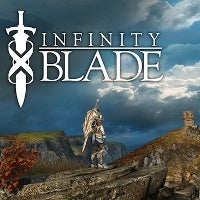 Smartphones are
"the new PC."
This is what struck us most in a speech by Niklas Smedberg, senior engine programmer of Infinity Blade. The developer thinks so because smartphones are just like PCs when one looks at the vast variety of GPUs, CPUs, and memory available.
Smedberg further suggested that because of this, smartphone games should come with options for tweaking performance and controls, just like on a PC. Having this would allow developers to no longer code for the least capable in a range of similar devices like the iPhone.
"Because of the disparity in hardware, everything on iOS has to be built with the lowest settings in mind. On Xbox 360 you can try and get everything out of the console, but on mobile you have to scale performance for a wide range of device,"
the programmer explained at this year's annual Games Developer's Conference event in San Francisco.
This would make titles future-proof and allow developers to bring the best out of a platform without having to sacrifice mid-range devices support. Ultimately, this would hand users the power to choose how to run a title.
Just recently, Epic demonstrated the full power of the latest
Unreal Engine
with DirectX11 support, giving us a peek at the future of gaming.