Consumer Reports: Smartphone theft in the US doubled last year
13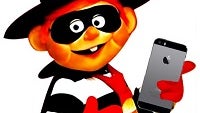 If there is any silver lining to the smartphone loss figures released by Consumer Reports, it is that despite the growth of the smartphone market, we are not actually losing that many more compared to 2012.
Smartphone losses in 2012, meaning devices that were not recovered, numbered approximately 1.2 million devices. In 2013, losses only went up to about 1.4 million. Considering the growth of the segment, that is not a sharp upward trend. The figures for smartphone theft however, increased dramatically.
In 2012, about 1.6 million smartphones were stolen. The following year, that figure doubled to 3.1 million units stolen. Those numbers hurt even more when you consider the percentages of smartphone owners that secure their devices with a PIN lock or password.
Only about 36% of smartphone owners set a screen-lock with a 4-digit PIN. Those that use an actual password account for just 11%. 8% had software that could erase the contents of the smartphone. About 29% back up their data.
If you do not take any security measures for your smartphone, you are not alone, 34% overall do not do anything to protect their device. Still, those that are doing something are trending to outnumber those that do not.
How much does the loss and theft cost consumers annually? About $2.5 billion when accounting for replacement costs, insurance deductibles, and the cost of buying coverage with the new phones.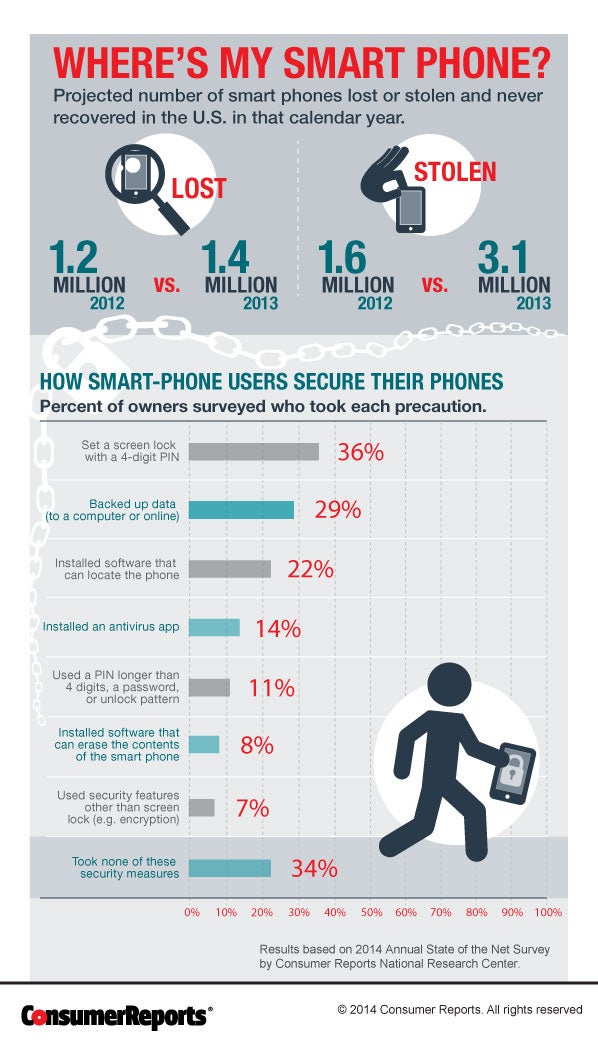 source:
Consumer Reports