"Small percentage" of T-Mobile customers to be offered unlimited LTE for the rest of the year, no extra charge
10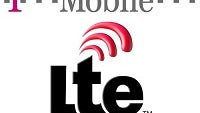 Is this a prelude to
T-Mobile's Un-carrier 9.0
event planned for March 18th in New York City? Who knows. What we do know, is that Team Magenta is offering complimentary upgrades for a select few customers, giving them unlimited LTE data from April 1st through December, 2015.
It is not an April Fool's joke. The only thing we do not know for sure is how T-Mobile is choosing which lucky customers will be offered the deal. T-Mobile customers selected for the promotion will get a text message with the offer.
Sound too good to be true? It really depends on the fine print and how you use your service. If you have a high-speed allotment for tethering, then that quota remains. If you have Rhapsody unRadio, a complimentary subscription offer to T-Mobile customers allowing unlimited skips and no ads, you lose that feature.
Another feature that is removed is Data Stash. While that arguably does not matter with this promotion, who knows what T-Mobile's rate plan structure will look like at the end of the year.
Given T-Mobile's consumer oriented marketing, headed by John Legere, we suspect those lucky few will enjoy their unlimited data, should they choose to accept it.
Are you a T-Mobile customer? Were you offered this promotion? Did you take it?
sources:
T-Mobile
via
FierceWireless
and
TmoNews