Skype video messaging coming today to Android and iOS
12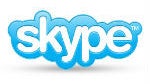 There has been word for a while that Skype would be adding video messaging to its app, and it looks like the feature is finally going to roll out today to Android and iOS devices. The rollout isn't coming to everyone though, the rollout will be relegated to the US, UK, and a few other countries.
With the new update, users will be able to leave video messages for friends who don't answer when you try to call them on video chat. Video messages will be able to be up to three minutes long.
The update will also be coming to Mac, but oddly, there is no update coming for Windows just yet, so Windows 8 and Windows Phone users will have to wait a bit.