Skype update brings a couple of new features to WP ahead of other operating systems
2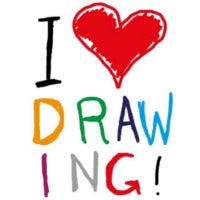 Skype's Windows Phone app has been updated to v2.24, which brings a few, mostly subtle, new features.
The first one is the most pronounced – you can now doodle pictures with your fingers right in the IM app to add some personal touch to your messages. Drawing can also be done on a photo that you are about to send, or on a Bing map, if you are trying to give someone locations.
The app now supports HD screens, so if you own a high-end device, you will be happy to know that you will enjoy much higher quality video chats... provided that your connection is behaving perfectly, of course.
Next, we have a couple of WP-exclusive tweaks for how the app operates. The first one is a speed-boost to app resuming, which is a pretty welcome fix. Second, the Skype team has added the option to have the app automatically sign the user in, using their Windows account that the phone is registered with. Alternatively, the auto sign-in can be switched to use a Skype account, as many people still prefer keeping them separate.
Download
here
source:
Skype
via
Neowin