Skype becoming the hub for all of Microsoft's services and devices
8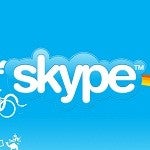 While Skype has not quite yet reached the point of replacing cellular voice services on a Windows Phone, Microsoft is doing everything it can to get a return on the investment it made when it bought Skype in 2011.
Computer and Video Games has learned from a source at Microsoft that Skype will become the lynch pin of communications for all online connected devices. Microsoft is "consolidating all their communications technology" around Skype. The newest initiative toward that goal now involves Xbox. It is expected that Microsoft will be making changes to the Xbox user interface so that it incorporates Skype to replace Xbox Live voice and chat.
We knew this was coming, since Microsoft announced that it would be
shuttering MSN chat
. How will this affect Windows Phone users? In the immediate term, not very much, as
Skype integration with Windows Phone 8 is going through some adjustments
while Microsoft and Skype work to allow the application to play nice with Windows Phone's "People Hub."
However, we have seen full integration with Windows 8, and with Microsoft's intent to provide a unified experience across platforms, that also means Xbox. That again also means integration with Windows Phone since Xbox gaming is now part of that mobile OS. No doubt that Microsoft still has a lot of work ahead to make this happen, but it is pretty clear what Microsoft intends to make happen. What do you think of Skype being everything, and everywhere?
sources:
CVG
via
WPCentral