Skype allegedly stopping Nokia Lumia Windows Phones from landing carrier deals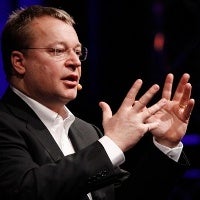 Nokia's chief executive Stephen Elop has admitted that carriers have a problem with Skype and it has stopped Nokia from selling its Lumia Windows Phones to operators, according to Nokia blogger Tomi Ahonen. Elop told shareholders in a meeting that carriers have indeed blocked the Finns from offering devices on their networks because of Microsoft sealing a deal with Skype.
The carriers see the VoIP service as direct competitor to their offerings, as it allows free calls between users and extremely cheap international calling rates.
"If the operator doesn't want us, it doesn't want us. We will appeal to them with other arguments. We have more to offer to them. It is a good point to start the discussion from Skype,"
Nokia's Stephen Elop was quoted as saying by the Finnish newspaper Helsingin Sanomat.
Additional sources point out that Elop explained at that very meeting that Microsoft and Nokia are trying to push a Lumia deal on carriers against their will by using different leverages like price discounts, marketing and sale gimmicks.
We don't know the details of how Nokia, Microsoft and the carriers are tied in those talks, but what is clear is that the Finns are facing some opposition from operators despite Microsoft's multiple claims that carriers are eager to help push a third ecosystem. The irony of it is that Skype has recently arrived on Windows Phone and it doesn't even work in the background, so you can't take calls while on standby.