Skagen Falster - one of the prettiest Android Wear smartwatches - is now available
9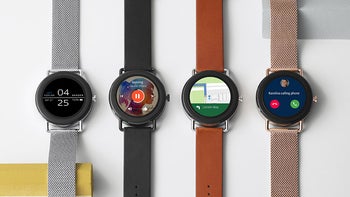 The
Skagen Falster
, one of the prettiest Android Wear smartwatches, is now available for purchase over at Skagen's official website, with a price of $275.
The Falster is Skagen's first true smartwatch. The company makes a few hybrid watches that look and feel like analog timepieces, but have a dial that gives you a quick peek at your progress towards a daily step goal. The new Falster is completely different, a truly digital timepiece that comes with a round design and runs on Android Wear 2.0 and supports the helpful Google Assistant. And yes, of course, you can get additional apps for it via Google Play.
The case is 42mm in size, with a unisex styling, but a size that leans slightly more towards men. The case is 12mm thick, just slightly thicker than your average watch and the watch itself is 1ATM/IP67 rater water-proof, so it will survive a short dive in water, but you probably should not swim with it.
You also have two versions: one with a stainless steel mesh and one with a leather band, and the bands are easily interchangeable.
The battery life on the Falster is up to 24 hours on a single charge, so this will be one more gadget that you have to charge every night. It comes with a handy magnetic charging dock in the box.
You can learn more about the Falster or just order it at the link right below: