Sit on it: Seat cushions transmit your favorite café's occupancy to your smartphone
3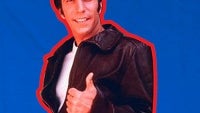 In Japan, the "zabuton" is a traditional floor cushion where sitting on the floor is commonplace. The "Smart Zabuton" takes the Japanese cushion to a new technological level to help people know if their favorite sake bar or restaurant has enough seating for everyone.
Many eateries and cafés in Japan are smaller compared to what folks in the US are accustomed to seeing. It is not uncommon to wait for enough seating or tables to open up if your party is larger than four, or six people.
The Smart Zabuton is a thin cushion that registers when someone is sitting on it, and that is transmitted via Bluetooth using Apple's iBeacon. Users with the iOS 7 app can then check if the place they are going has enough seats available at any given time. The app also tells you seats have been occupied so you can gauge whether or not seats will be available soon enough.
For individuals, the Smart Zabuton can also serve as a digital life log to let you know how much time you spend sitting down. The phone's app data can be observed and you can decide if you need to get off your…duff more often.
The company that makes these cushions, Key Value, says they will retail for between $12 to $20 each, and plans expand functionality to include Android devices. While there is no word of the cushions expanding to other markets, users and restaurant owners may see value-add applications to such a notion. If not cushions, maybe just embedding sensors in seats and offering a seating app. Just sit on it.
source:
Trends in Japan