Siri learning Chinese, Japanese and Russian, starting to speak them next month?
3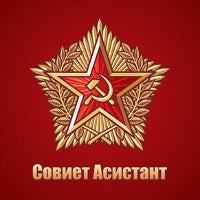 Siri is one of the new features in the iPhone 4S - some like it a lot, others don't really use it, but it really is a lot of fun trying either way. Your humble voice assistant only speaks three languages, though - English, French and German, which leaves a huge amount of people out of the picture. Rumor has it this will get diversified soon -
Siri could speak Mandarin Chinese, Japanese and Russian next month
.
Now, this aligns with Apple's announced plans as the official Siri FAQ mentions:
"Siri will support additional languages, including Japanese, Chinese, Korean, Italian, and Spanish."
Now, this list doesn't include Russian, so that's the big surprise, whilst for Chinese and Japanese, it's interesting to know that they'd be the first coming from that list.
There's a lot of clues pointing to that - Tech Asia heard that Mandarin Chinese-speaking Siri might be coming on the iPhone as soon as next month.
"The rumor also contends that the Chinese version will only support the standard Mandarin (aka: putonghua) Chinese, which would leave out Cantonese-speaking people, as well as some Taiwan folk who effectively speak in a different dialect. Plus, it alleges that Japanese and Russian will arrive next month as well,"
the rumor goes on.
A couple of job listings and the LinkedIn profile of an Apple engineer confirm that Cupertino is working on delivering the additional languages as well.