Siri is back in business, but reasons for the outage remain unclear
31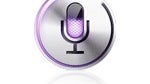 After a
massive outage
affecting
iPhone 4S
owners throughout the country,
Siri, the intelligent, voice-controlled personal assistant, is back in businesses
, as users are now reporting. As we previously mentioned, the feature stopped working properly yesterday quoting that network connection problems were to blame.
Why would a network connection failure be causing troubles? Well, even though Siri is integrated in iOS 5, it still relies on Apple's servers, to which it sends your input for processing. By doing so, the assistant is able to accurately interpret your commands and to respond to them accordingly.
Although Apple has yet to comment on the outage, a server overload sounds like a plausible explanation. According to the user reports, Siri responded to commands with an error message mentioning server connection problems even though the iPhone 4S had a working internet connection. But we cannot really give Apple a hard time since it clearly stated that the personal assistant feature is still in beta stage. Road bumps like this one should not come as that much of a surprise, especially when Siri's growing popularity is probably pushing Apple's servers more and more each day.
If you own an iPhone 4S yourself, feel free to let us know whether Siri is functional again by dropping a comment below.