Siri finds its British voice, Apple asks him to remain silent
15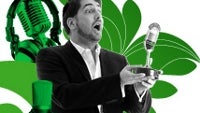 Ah,
Siri
! That humble personal assistant is your best voice guide when you want to know what's the weather like and when you ask it where to hide a dead body. In the UK, Siri's voice is known as Daniel. But if you want to dig deeper, you'd find that it's actually Jon Briggs, a British actor who was recruited by Scansoft, a company which later flowed into Siri-making Nuance, to record 5,000 sentences six years ago. Only recently he found out where the end destination for his work was.
Apple however knew and asked Briggs to remain silent on the topic of Siri:
"We're not about one person,"
Cupertino said. The actor and ex-tech journalist however pointed out that he never had a contract with the company and is now revealing the curious little details about the service.
"I did a set of recordings with Scansoft five or six years ago, for text-to-speech services,"
says Briggs.
"Five thousand sentences over three weeks, spoken in a very particular way and only reading flat and even. Then they go away and take all the phonics apart, because I have to be able to read anything you want, even if I've never actually recorded all those words."
This very process yields the great voice recognition abilities of Siri. The system – as you've probably also noticed – gets what you say right even if you speak with a slight accent.
Don't get the wrong impression, though – the actor got paid a decent sum and is actually happy about the way Siri turned out. "I love Apple's products and I think Siri is a game-changer," he mentions. Briggs is also the
voice for Garmin, TomTom, Jaguar, Land Rover, Audi and Porsche
. Finally, he doesn't feel like changing the voice of Siri is something that is impossible, but if that's to happen, it will be more than just about the voice, it'll be about background. It seems that the actor's website collapsed under media attention, but give both source links below a shot for all the details.