Siri creators working on virtual assistant to do anything you ask
7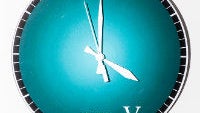 Viv Labs claims that it is on the verge of a breakthrough in artificial intelligence that will allow it to create a truly learning AI, which would then power a virtual assistant that could do anything you ask of it. This is a big claim, but the team behind it has some experience in the matter, because the three founders of Viv Labs were all part of the team that created Siri.
Granted, Siri isn't an example of artificial intelligence at all. It is simply a complex speech recognition system that can answer a lot of queries or perform predefined functions. But, Dag Kittlaus, Adam Cheyer and Chris Brigham, co-founders of Viv Labs, have spent the last two years working on the next iteration of the virtual assistant. The dream is to make one with no limitations, because it would be able to learn any functionality that it might lack. The so-called "global brain" that Viv Labs is trying to build would be a game-changer, and Viv Labs wants it to be built into as many Internet connected devices as possible. So, this wouldn't just be another Siri, Cortana, or Google Now; it would be something more out of a sci-fi story.
Of course, right now, Viv Labs is being extremely secretive, and isn't showing anything of its work. The team sounds confident, but given the lofty goals it has set, there are no guarantees it will reach those heights anytime soon. And, even if it does, there are no guarantees it will be the first to create such a product. There are plenty of other names in the race to create true AI, including Google with its
neural
network
, recent acquisition of DeepMind, and hiring of
Ray Kurzweil
.