Ray Kurzweil joins Google, the Singularity really must be close
15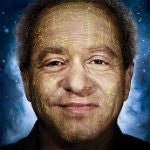 Futurist Ray Kurzweil is joining the team at Google. Kurzweil is most famous for making popular the idea of the "technological singularity" which predicts a time where computers will possess a "superintelligence", and it would be impossible to discern artificial intelligence from human intelligence, and that human history will eventually see a convergences of biology and technology through genetics, nanotechnology, robotics, and artificial intelligence. That sounds like something Google would be quite interested in, even if it does push us all closer to Skynet.
Kurzweil will join Google as the "Director of Engineering," and will be working on machine learning and language processing, which sounds like he will be working closely on Google's so-called "neural network" or Google's
virtual brain
. As we covered before, Google's virtual brain has become a huge part of the voice recognition software, which is used extensively on Android devices for voice search, voice commands, and dictation. The virtual brain is also a key component that helps Google Now to figure out the connections between information and supply you with relevant cards.
In announcing the news, Kurzweil said, "I'm thrilled to be teaming up with Google to work on some of the hardest problems in computer science so we can turn the next decade's 'unrealistic' visions into reality."
He is set to begin at Google on Monday, December 17th.