Single, double or long press? How to remap the Galaxy S8 Bixby button to do anything you please
13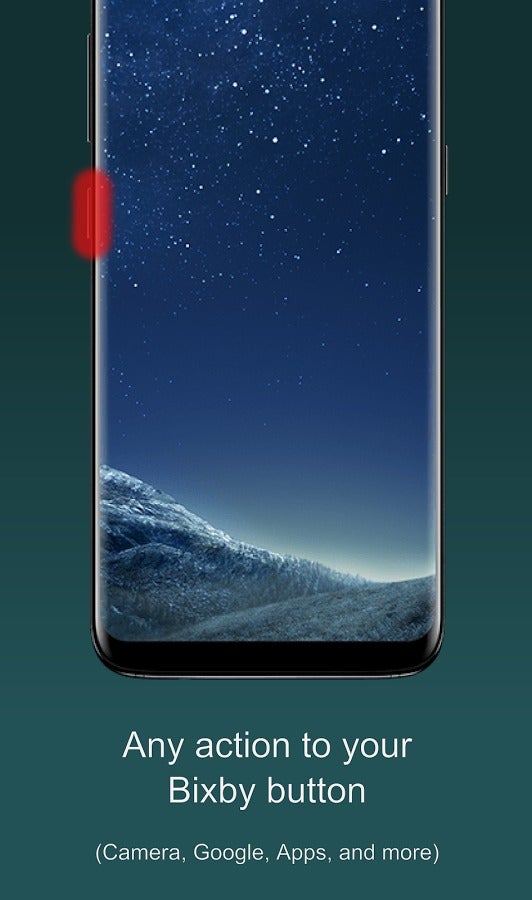 By now you should have already heard that Samsung is so proud of its
Bixby virtual assistant
that it outfitted the new
Galaxy S8
and
S8+
with a dedicated button to launch it. Since Bixby's full capabilities and
language roster
won't be unleashed before the second half of the year rolls in, many a potential S8 user have expressed a desire to remap the button for starting something else, and leave the Bixby launch to its dedicated voice command.
There have even been efforts to use existing physical button remapping apps in the Play Store, but nothing beats a special, tailored one that is created exclusively for applying different actions to the Galaxy S8's extra Bixby key, including double taps and long presses, unlike previous solutions. Enter bxActions, a simple app that lets you assign many actions to many combinations of short or long-pressing the side button, here's what you can do to bring that clickable Bixby protrusion on the left to its true potential:
1.
Download
and install the bxActions from Google Play;
2. Upon the prompt, allow the bxActions app to remap physical button reactions in the Settings>Accessibility menu;
3. Upon returning to the app, choose the Remap option;
4. You can assign actions for a single, double or long press now, such as a single tap for Back, so you don't have to stretch all the way down a lengthy phone just to go back to the previous page you were visiting in Chorme, for instance. Assign Home at double press, and you never even have to go down to the on-screen button any more, while long-pressing can be adjusted for anything else you please, like pulling down the notification shade, or launching your chat app of source, for example.