Simple truths that phone makers don't want you to know about
40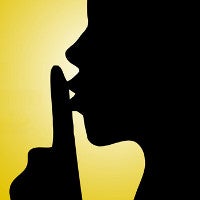 At the beginning of the year, we had it up to here with smartphone manufacturers stretching the truth in promotional materials, so we compiled a list of
8 potentially misleading features that you shouldn't instantly fall for
. Not everybody reads PhoneArena, however, let alone that one single piece, so we're still often find ourselves explaining the intricacies of various technologies that phone makers often veil or fail to clarify in order to tempt potential buyers.
Outright lies are extremely rare, of course, but that doesn't mean much — a technically correct statement can still be more than a little misleading. One very, very popular example was Samsung's claim that the Galaxy S5's display can be brutally bright if need be — up to 700 nits, in fact. We've gone to great lengths to dispel the myth that the S5's screen really is that bright in everyday usage, even though Samsung didn't lie. The stat was simply cherry picked, as luminosity that high requires the screen to display essentially no content but black, so the pixels can be turned off in order for enough power to reach the few remaining ones and lit them like a Christmas tree.
The above is just the kind of example we'll be producing for you yet again to better arm you as a consumer. Nobody likes being made a fool, so don't be one and read along.