8 potentially misleading smartphone features that you shouldn't instantly fall for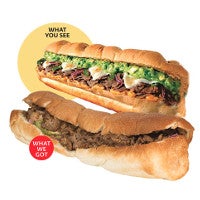 On the business side of things, it's a cutthroat world out there. A large number of smartphone manufacturers are literally grasping at straws, trying to stay relevant, and even the big boys are known to sometimes step over the line to achieve the same. With such a terrific variety of smartphone devices on the market, most of which not much different from one another, it comes down to companies' respective marketing divisions to drive interest in its products and, ultimately, sales.
This has led to a situation where we often caution family and friends against blindly believing everything phone makers tell them in promotional materials. Obviously, outright lies are extremely rare and most vendors conduct themselves just fine, but that doesn't mean that stretching the truth, so to speak, is at all an unexplored territory for them. In many cases, we're just talking about a presentation of actual facts that can be misleading if you're not a geek and know the difference. So we decided to compile a list of smartphone features that sound good, but may not necessarily be what you'd expect.