Sign of the times: the Bible is translated to emoji
64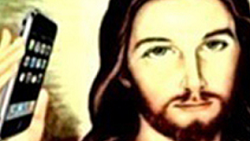 At last count (November 2014), the full Bible had been translated into 531 different languages. You can now add one more as an anonymous translator, known only as the "cool dude with sunglasses" emoji, has translated the King James version of the Bilbe into Unicode approved emoji and Internet abbreviations.
This 21st Century Bible is designed for Millennials, who might be more inspired to read it since it includes methods of communications more familiar to them. In fact, the title of the translated Bible is
Scripture 4 Millenials
. It took the translator six months to complete, using a program that he developed himself.
Scripture 4 Millenials is now available in the Apple App Store, priced at $2.99. Excerpts are available at the Twitter account @BibleEmoji. While we are sure to hear negative feedback from conservative religious groups, other organizations might applaud anything that will get Millenials to take an interest in the Bible.
Right now, Scripture 4 Millennials is available for iOS only. But that shouldn't be too surprising since Apple's iconic smartphone was known in its early years as the "Jesus Phone."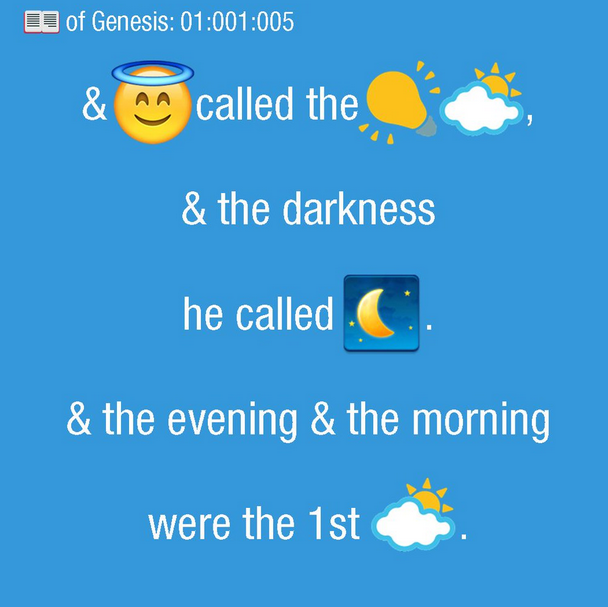 Scripture 4 Millennials is a 21st Century translation of the Bible
source:
Scipture4Millennials
,
@BibleEmoji
via
TheGuardian
Recommended Stories