"Sh*t Apple Fanatics Say" videos are pretty spot on
94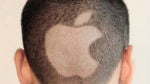 Although, we're not sure that we'd say the statements in the videos would cover what an Apple fanatic would actually say, because we see far worse in our comments sections, but the videos are still pretty solid. We can only wait until the same treatment is given to Android fans, which seems inevitable.
The videos stick with pretty tame examples of the stereotypical Apple fan, ranging in topics from spinning open/closed into fragmented/integrated, expensive accessories, viruses, and of course Steve Jobs. It's certainly amusing, although we're not sure there needed to be two separate videos to cover it all. Our favorite by far was the moment of internal struggle when the guy finds out the girl he likes doesn't have an iPhone.
As we said before, we're sure there will be an Android fanatic video coming up soon enough, which will no doubt focus on super important issues like removable batteries, expandable memory, and screen size.
As always, all the fanboys out there can fight to the death if you really feel like that's a worthy use of your time, but we'll just go ahead and respect people's opinion, especially if it conflicts with our own views. That's the human thing to do.