Showcase: Hyperlapse on the Samsung Galaxy S7 and S7 edge is awesome
11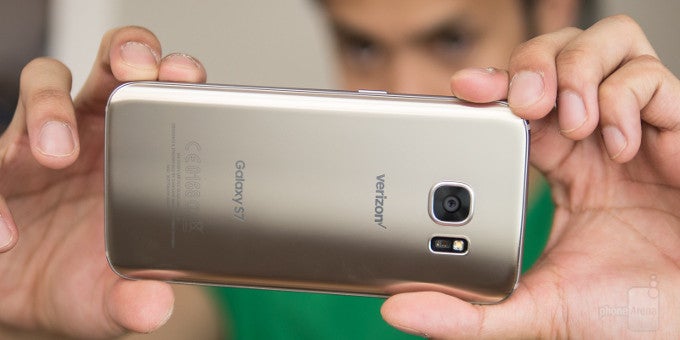 One of the many interesting features that Samsung has thrown on its Galaxy S7 and Galaxy S7 edge is Hyperlapse, a feature that allows users to create intriguing videos with moving the camera around. It snaps photos in very quick succession and afterwards stitches them together in a video. The best way to describe a hyperlapse video to a person who has never seen one is to imagine a timelapse done with a camera that quickly changes its position, which gives the impression of an accelerated action speeds up the action in a creative kind of way.
The best part of hyperlapse videos is that they almost always turn out shake-free, even if the phone has been subjected to shaky external forces. It will take a bit before you get the hang of this hyperlapse ordeal, but once you master the technique of creating such videos, it will certainly be a rewarding experience.
And Samsung is making it quite easy for one to become the ultimate "hyperlapse artist". Actually, it's as easy as grabbing your shiny new Galaxy S7 and coming up with a creative idea of how to utilize the fancy camera feature. The most common kind of hyperlapse videos are ones captured from within a moving vehicle, since this is one of the easiest ways to nail a hyperlapse done right.
So, how does one shoot a hyperlapse with the Galaxy S7 or the S7 edge, exactly? As we said, it's easy — launch your camera app, then select it from the "Mode" menu, and you're good to go! Oh, we almost forgot: you can choose between several shooting speeds, which will greatly affect your video. By default, hyperlapse will shoot in Auto mode, but you can tinker with this setting and set the speed from x4, which creates smoother videos, all the way to x32, which will produce some rather fast-paced ones. If you're not entirely sure what the best speed for a certain shootout session will be, it's recommended to leave the speed setting at its default auto value.
Here's our brief video demo of Samsung's hyperlapse camera feature, which is just one example of the creative results it can be used for.