Should voting using a smartphone or a tablet be allowed?
40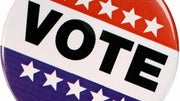 The year is 2012. The number of people that own a smartphone, a tablet, or both, is steadily increasing. And that should come as no surprise as users can do so many things on them - surf the web, watch movies, manage their bank account, or even rent a car, or buy airplane tickets. At the same time, the said types of devices are becoming more and more affordable, thus allowing one to own one without that burning a hole through their wallet.
Yet voting for president using a smartphone or a tablet is not an option. Why is that? How come astronauts can cast their vote and support their preferred political leader from outer space, but ordinary folks can't do the same thing from the comfort of their couch?
Well, as much as we wish it wasn't so, our mobile devices are still not considered secure enough. The potential risk of a hacker manipulating digitally submitted votes is present indeed, albeit in a pretty slim form, and it seems like our government is still not wiling to take any chances. But at the same time, voting by mail, which is an option, is also risky to some extent – after you drop that envelope in the mailbox, you have no absolute guarantee that it is going to end up at the right place. It could get stolen or mishandled, and the voter won't even know that anything had happened.
So why can't we just streamline the voting process? Can we give citizens the option to vote with their smartphones or tablets, after taking the necessary security precautions? Or are we just not ready for mainstream technology to get involved? Our poll below is now open, so feel free to cast your vote!