Shazam 5.0 released, tags music super fast, shows TV pivot coming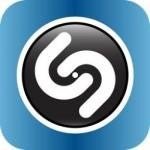 Shazam is one of the most popular apps around and it has just launched a new version for iOS devices, version 5.0, which promises to be the fastest "content" identification app available. And really, it's that word "content" that is pretty interesting. We've always known Shazam as a music identification app, but it looks to have its sights set beyond music and into TV as well.
You may have already started to see the Shazam logo popping up on various TV shows and commercials, and the company is planning to keep expanding that service. The company even told ReadWriteWeb that within two years, it expects TV to make up the majority of the company's revenue. The company intends to continue to expand its partnerships with both TV content creators and TV advertisers to be able to bring connected content to viewers through Shazam's tagging. This could mean finding more information on the program you're watching, but it also could be extra content created by networks, music videos for songs featured in a show and more.
Of course, the app will still be tagging plenty of music as well, and the new version for iOS looks to make that as fast as possible. Version 5.0 has sped up the start time of the app by over one second, it also ads instant tagging on start (an option that has already existed in the Android app), and other speed tweaks.
If you're looking for Shazam, there are free versions for
iPhone/iPod Touch
,
iPad
, and
Android
, as well as premium versions in the various app stores.